Earn sparkling rewards and perks for doing what you already do!
Earn 10 Gems for every $1 spent. Redeem for freebies and discounts!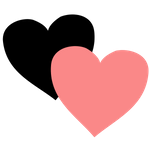 Share with your friends, and earn 500 Gems for every successful referral.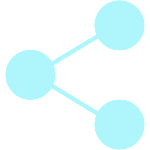 Earn even more Gems for following us and sharing on social media.
Plus, VIP levels for even more benefits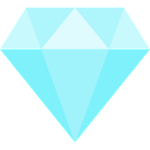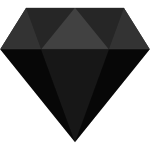 Spend $0 to $249 per year.
Spend $250 to $499 per year.
Spend $500 or more per year.
Your rewards keep getting better as you move up tiers!
Discount Code
Use it right away or save it!



Earn Gems on your Birthday



Refer-a-Friend Bonus
Added when your friend makes their first purchase through your link.



Early Access to New Releases






What would you like to do next?
Is the program free to join?
You earn 10 Gems per $1 spent, for referring your friends, and for following us on social media. Click the black Signature Rewards button on the bottom left of your screen to see all the ways to earn Gems.
This excludes discounts/promotions, shipping and handling charges, sales tax, and purchases of gift cards. You will always earn points when using a gift card to pay for a purchase of merchandise, but not when purchasing the gift card itself.
How do I check my balance?
Click the black Signature Rewards button on the bottom left of your screen. You can check it anytime, on any device.
I just made a purchase, when will I see the rewards?
Gem rewards will be added to your account when your order is shipped. Please allow up to 24 hours for rewards to appear in your account. If you still don't see them, contact us.
You can redeem your Gems by logging in to your Signature Rewards account and clicking "redeem" next to any available offers. They do change, so check back often!  
Because program offers change, please use rewards as soon as possible after redeeming them.
Rewards are issued as discount codes. Rewards cannot be combined with other offers. We only accept one discount code at a time. Rewards cannot be used to purchase gift cards.
Can I give my Gems to someone else?
Unfortunately, Gems are non-transferable. You can redeem your Gems for a discount code, then give that code to someone else.
I placed an order under a different email address. Can you add it to my account?
We cannot transfer orders or rewards between accounts, this includes accounts created by the same person under different email addresses
Will my discount balance carry over if I don't use it all?
If you redeem your rewards for a coupon discount, you must use the full discount on a single transaction. Any remaining balance does not carry over. Discounts cannot be combined with any other offers.
VIP Tiers are a way to reward our loyal customers based on spending. As you progress through tiers, you'll have access to increasing rewards and perks.
For the latest updates, visit our Signature Rewards information page.
Perks are bonuses for our top customers that happen outside of the points and discounts reward program.
All perks will be loaded into the VIP Room. We verify and update access several times per week, and always one hour before a new perk is loaded to make sure we catch the newest VIPs.
If you earn VIP status during a perk window, you will have access for the next perk, but not the current one.
You can get to the VIP Room through the "Shop" tab in the navigation menu.
What is the Early Access Perk?
The Early Access perk allows VIP members to purchase major new releases before they are released publicly. No more disappointing sellouts!
How will I know when the VIP Early Access window is open?
We will send an email to the the address on your account when the VIP window is open.
You can also check the VIP Room directly by logging in to your account, then navigating to it in the "Shop" tab of the navigation menu.
What is the Collection Preorder Option Perk?
The Collection Preorder Option perk allows VIP Black members to preorder new collections before they enter production. This preorder option guarantees that you get whatever you want without worrying about possible price increases, sellouts, or the dreaded order limits!
I reached a VIP tier during a VIP-only event. Can you give me access?
First, thank you so much for becoming a VIP! For our Early Access events, we update the VIP list one hour before the event begins to make sure the newest VIPs can enter .
If you reach VIP status after the access list has been updated, your first early access window will be the next event, not the current.
Where can I see updates on my VIP Black preorder?
If you've purchased a preorder, you can view the details of the original listing and any updates on the Preorder page.
Only closed preorders that you purchased will appear.
I'm a new VIP Black member, when will I get my gift?
Congratulations on reaching our top tier! You're going to love it up here. We send VIP Black gifts to all new members once per month. Watch your email for a shipping notice.
I spent more than the VIP tiers, can I be moved up automatically?
We're so thankful for your loyalty and support! While we wanted to retroactively count your past spending amounts towards VIP tiers, the program cannot count orders before the software was in place. We had to use the official start date of the program, January 1st, 2018, and go forward from there. This means from January 1, 2018, all orders placed from your account will go towards VIP tiers.
How long will my VIP status last?
You keep your status as long as you maintain the minimum spending level for that tier for 365 days.
Once a day, our Signature Rewards software will look back at your spending over the previous 365 days to determine your VIP status. As long as you've cumulatively spent the minimum for the tier, you keep it!
This program began on January 1st, 2018, so it can't look farther back than that. As we get more time into the program, and pass the one-year anniversary of the program, it will be a full 365-day lookback.
Please feel free to contact us with questions or comments. We'd love to hear from you!
---
PROGRAM OVERVIEW
These Terms and Conditions govern PenGems Signature Rewards loyalty program (the "Program"). PenGems reserves the right to modify or terminate the Program and/or these Terms and Conditions at any time at its discretion and without obligation. PenGems will provide written a notice to the address listed on your PenGems.com account or a notice posted on PenGems.com should it modify or terminate the Program and/or these Terms and Conditions. These Terms and Conditions shall become effective as of the date of registration with PenGems or the effective date of the Program, whichever occurs second. The terms "Points" and "Gems" are used interchangeably.
GEMS ACCRUAL
You must have a store account to accrue Gems. Gems cannot be retroactively applied for purchases made as a guest.

You accrue Gems by purchasing from PenGems. You accrue 10 Gems per one U.S. dollar spent. This excludes discounts, promotions, shipping and handling charges, sales tax, restocking fees on refunded items, and purchases of gift cards.

You can also accrue Gems by inviting friends who make a first purchase from PenGems. You accrue 300 Gems for each friend who makes a first purchase using the promotion code generated through your referral link.

Gems accrued for purchases may be redeemed after your order ships.

If you return an order for a refund, any Gems you earned for that order will be deducted from your account.

Gems accrued for purchases may be redeemed after your order ships.

Gems accrued under the Program have no cash value.

Gems are non-transferrable. Gems from multiple accounts cannot be combined.

GEMS REDEMPTION
You may redeem your accumulated Gems for various offers including discounts and store credits. Available offers can be seen by logging in to your Signature Rewards account.

Once redeemed, Gems cannot be reinstated into your account.

Gems do not expire.

VIP TIERS
You must use a store account and log in for each order to advance through VIP tiers. We cannot retroactively apply guest checkout orders to established store accounts.
The VIP Tier program is an addition to the Signature Rewards program. You may advance through VIP Tiers based on spending revenue. The term "VIP" applies to the top two tiers, VIP and VIP Black.
*It is based on spending during a rolling 365-day cycle, back to the program start date (January 1, 2018).
Approximately one week before a new release of PenGems pens, VIPs will have a window of time to purchase if they will be released publicly. For VIP exclusives, there is no early window, as they release only applies to VIPs.
MISCELLANEOUS
There are no membership fees associated with the Signature Rewards loyalty or VIP programs.

PenGems reserves the right at its sole discretion to revoke any Gems that have been accrued through misuse of the Program.

PenGems reserves the right at its sole discretion to close a member account.

If you opt out of the Program then any available Gems will be immediately forfeited and you will not be able to recover them.

PenGems may, in its sole discretion, alter, limit, or modify the Program rules, regulations, benefits, eligibility for Membership, or any other feature of the Program (including assigning any of its obligations to customers under the Program at any time to another person or entity, without recourse) or may terminate the Program any time at its sole discretion, by posting any such changes on the PenGems website. YOUR CONTINUED USE OF THE WEBSITE FOLLOWING SUCH CHANGES CONSTITUTES YOUR ACCEPTANCE OF THE CHANGES.

PenGems reserves the right to exclude individuals from the Program in its sole discretion.

Any abuse of the Program, failure to follow any terms of the Program, membership inactivity for more than 24 months, any misrepresentation or any conduct detrimental to the interests of PenGems not otherwise protected by law may subject members to membership revocation and will affect eligibility for further participation in the Program.

Membership is non-transferable and membership purchases must be made by the member.

If your membership is revoked or otherwise canceled, any points in your account will automatically expire.
PenGems reserves the right to make changes to its website and these Terms at any time. It is your responsibility to check or review these Terms from time to time to keep informed of any changes.
By joining the Program, you hereby agree to be bound by any such changed Terms.